Astah Bundle for Education
Astah is the tool of choice in colleges and universities around the world because it allows students to get real-world, hands-on practice with the same powerful tools used by professionals.
University faculty members can receive a discounted site-wide license for our four most popular products. This license allows instructors and students across campus to work with the software at significantly discounted rates.

The Astah Faculty Site License Includes the Following Four Editions:
You can try out all the editions for free for 20 days.
Astah in Action
"Chosen by over 640,000 users, in 87 countries and students over 1,320 schools"
Red River College has been using Astah Professional in the classroom for many years, and year after year I continue to be impressed with its ease of use for students, the full set of functionality for applying learned concepts to real world design problems, and the friendly responsive support by the Astah team.

The Faculty Site License is incredible value and the individual free licensing for students makes license management a breeze.

I highly recommend Astah products to anyone teaching or working in the area of analysis and design.

Customer Stories
"Astah has been of great benefit both to me and to my students."
Joakim Isaksson, Lecturer in Information Technology
at Åland University of Applied Sciences
"I had no doubts about recommending Astah over StarUML"
Lúcia Aparecida Miceli, MSc
Teacher at Pontifical Catholic University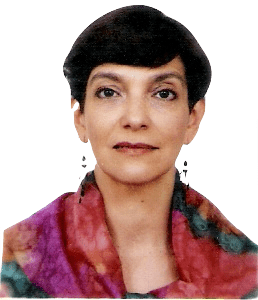 Benefits of Astah for University Faculty
Wide Variety of Diagrams
Create a huge variety of diagrams and models used by professional engineers including UML, SysML, mind maps and more. Can be used by students for students in the Computer Science though Systems safety engineering courses.
Teach
Best Practices
Encourage modeling and diagramming among your students to encourage industry best practices and give them a head start on their careers.
Significant
Discounts
With the Astah Faculty Site license, you'll receive a significant discount over purchasing individual or team licenses for multiple products.
Licensing & Pricing
The Astah Faculty Site License entitles teachers, students and staff in a single department at a college or university to use four editions of Astah.
All four editions can be installed on all computers within the purchased department and on personal computers belong to members of the department.
Higher Educational institutions in Germany can use Astah Faculty Site License for HISinOne project.
The cost is USD 750/585 Euros per year.
All the users can use the latest version of four editions of Astah.
A special bundled pack (Astah Professional, SysML and System Safety) unlimited number of users. Learn More.
You can uninstall Astah product(s) when you decided not to purchase a license after your evaluation is over. Here's the instruction for uninstalling Astah.