Customer Story:
Johannes Kuah in Singapore
Hi, I'm Johannes Kuah from Singapore. I've worked in the IT industry for 20 years and have served in various roles from a software engineer, a solution architect to a team manager, worked on the enterprise systems of record (ERP, CRM) and systems of engagement (content subscription & commerce).
My current role requires me to develop and execute the architecture as well as lead the solution delivery team.
I use Astah Professional mainly to:
Visualize – I need to visualize abstract concepts, see linkages and flows, drill-down to the different levels of abstraction
Communicate & document – I need to communicate analysis, design, architecture, and plans to both the delivery team as well as senior management.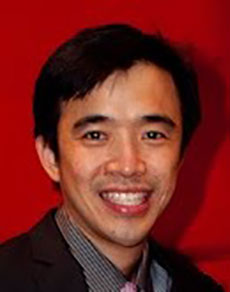 "Astah is considerably lightweight and fast compared to other similar tools."
Prior to using Astah, I would draw diagrams using Visio or the more rudimentary PowerPoint. Otherwise, pen and paper would be used for low-fidelity diagrams.
Also, I've tried visual paradigm and EA before but I felt then that they were too heavyweight, unwieldy, and at times, too restrictive in the UML constraints.
So I end up going back to Astah for its ease of use and the ability to save the original content with the various UML entities. Often I don't just draw diagrams and throw away.
I would usually have to update & refine them or even add incremental details.
To sum up, I chose Astah because as opposed to using other tools, it allows me to:
Keep all related diagrams and artifacts in a single file
Retain the levels of abstraction for the different diagrams (using folder structure) and allowing me drill-down as necessary
Maintain traceability amongst the various entities, concepts
The inclusion of MindMaps is a welcoming bonus!
"The inclusion of MindMaps is a welcoming bonus!"
I use the following diagrams extensively: Mindmap, Structural diagrams (class diagram, deployment diagram) and Behavioral diagrams (activity diagram, sequence diagram).
MindMaps in Astah is a real welcoming bonus!
I can capture context, ideas, and concepts using a mindmap to ensure my analysis is thorough. When I capture roles and domain concepts, I'll later convert these into actors and classes respectively with the built-in shortcut (right-click on the elements)!
3 Reasons why I like using Astah:
I like using Astah because it's "considerably lightweight and fast" compared to other similar tools. I don't even need to execute the installer if I don't wish to!
What I particularly like about Astah is that I'm able to use it to "educate and sell to senior management" using diagrams with minimal (daunting) UML constructs.
Diagrams like high-level application architecture, infrastructure architecture diagrams, and MindMaps come to mind.
With Astah, I do "not need to switch tools" for creating different types of diagrams.
In the future, having an Android version of Astah, at least a viewer would be great!